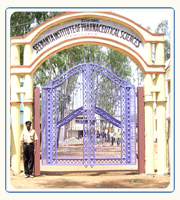 History THE SEEMANTA INSTITUTE OF PHARMACEUTICAL SCIENCES, a leading Technical Institution in the state of ORISSA which strategically located at Jharpokharia in the district of Mayurbhanj at the confluence of N.H.5 & 6 situated at about 30 kms from Baripada, the District Headquarter of Mayurbhanj, is approachable by road from all parts of state of Orissa and from outside states via Jamshedpur, Kharagpur & Balasore. The campus of the college is surrounded by serene villages and green meadows, the place provides an excellent venue for academic pursuits .
The Seemanta institute of pharmaceutical sciences was established is 1982 by Seemanta Mahavidyalaya Samiti. The Samiti, setup since 1978 is responsible for developing, Jharpokharia in to an educational complex with five institutions namely :
• Seemanta Mahavidyalaya
• Seemanta Institute of Pharmaceutical Science
• Seemanta Engineering college
• Seemanta English Medium School
• Seemanta ITI
and thus has made a big stride to spread higher and Technical Education.
After inception with a Diploma course in Pharmacy with an intake of 60, the Institute started B.Pharm. course in the year 1992 and the first batch of students passed out in 1996. The Institute admitted its 14th batch of students with an intake capacity of 60 in July 2005 in B.Pharm. and 4th Batch of students with an intake capacity of 10 in M.Pharm.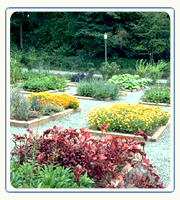 The Seemanta institute of pharmaceutical sciences is an approved Institute by AICTE, New Delhi and by the Govt. of Orissa. It is affiliated to North Orissa University and to Biju Pattnaik University of Technology, Rourkela.
In order to produce quality pharmacist in terms of World standard the college has developed well furnished laboratories, library having a considerable stock of books, National & International Journals. Computer laboratory as per the stake of art and Internet facility through VSAT, well equipped Instrumental room, Separate Hostels for boys and girls inside the campus, Canteen, student's playground, seminar Hall, various teaching aids etc. Besides, the college has qualified and trained faculty who are committed to deliver quality education to the student. Moreover in order to strengthen teachings, eminent teachers from various well known Institutes such as Jadavpur University, Kolkata, BIT, Meshra, Ranchi, come to Seemanta institute of pharmaceutical sciences as visiting professors.
Reputed companies programmed to this college for Campus Interview. Many students have already been selected through campus and have already been employed.
Perfection and excellence, the twin motto of the college propels the college forward.