Alumni User Login


Faculty Search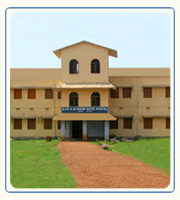 The College provides well furnished hostels separate boys and girls in the premises to accommodate 200 boys and 50 girls are there with all amenities. Diploma hostel with an intake capacity of 30 students have been provided. The student boarder have been provided with all sorts of facilities for in-door and out-door games. Special Features of the Hostels :
Healthy atmosphere.

Spacious and Hygienic Dinning Hall.

Common Room provided with Newspaper, TV, Magazines & Indoor games.

Telephone facility.

Weekly Health Check-up.

24 hours Electric Supply
24 hours Security
All the Hostels are provided with as Superintendents who are members of teaching faculty to ensure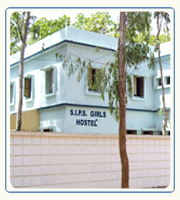 discipline and motivation for studies. The special attraction to the students is that all the first year students will be staying in a single hostel for boys and also a single hostel for girls having two-seated room both of which are close to the college. Hostel can sufficed with all facilities, So that the students can feel it a home being away from home.. The hostels rooms are well furnished with bed, study table, chair and drinking water.
Messing
The hostels run their own messing to feed their borders. The mess managed by a committee comprising of the Superintendents, students and Mess Manager for the better management, maintenance of hygiene, deciding the Menu of the week etc. The mess supply Lunch, Dinner as well as refreshments to the students. The institute has appointed chefs for the preparation of delicious and hygienic food.